LANTERNS
Our fabulous range of handmade geometric designed laser cut lanterns made in powder coated metal with faux leather handles add that special ambience and glow, making the perfect decorative accent to your space!
Available in 6 different designs, all our circular lanterns come in 5 different sizes, each of which nests into each other with removable handles making it easy for storage purposes. Our square lanterns come in 3 sizes and also nest within each other with removable handles.
The lanterns are designed in-house and look best in clusters in staggered heights as a set of 3-5 sizes. They can however be bought individually or at a discount as a set of 3 or 5.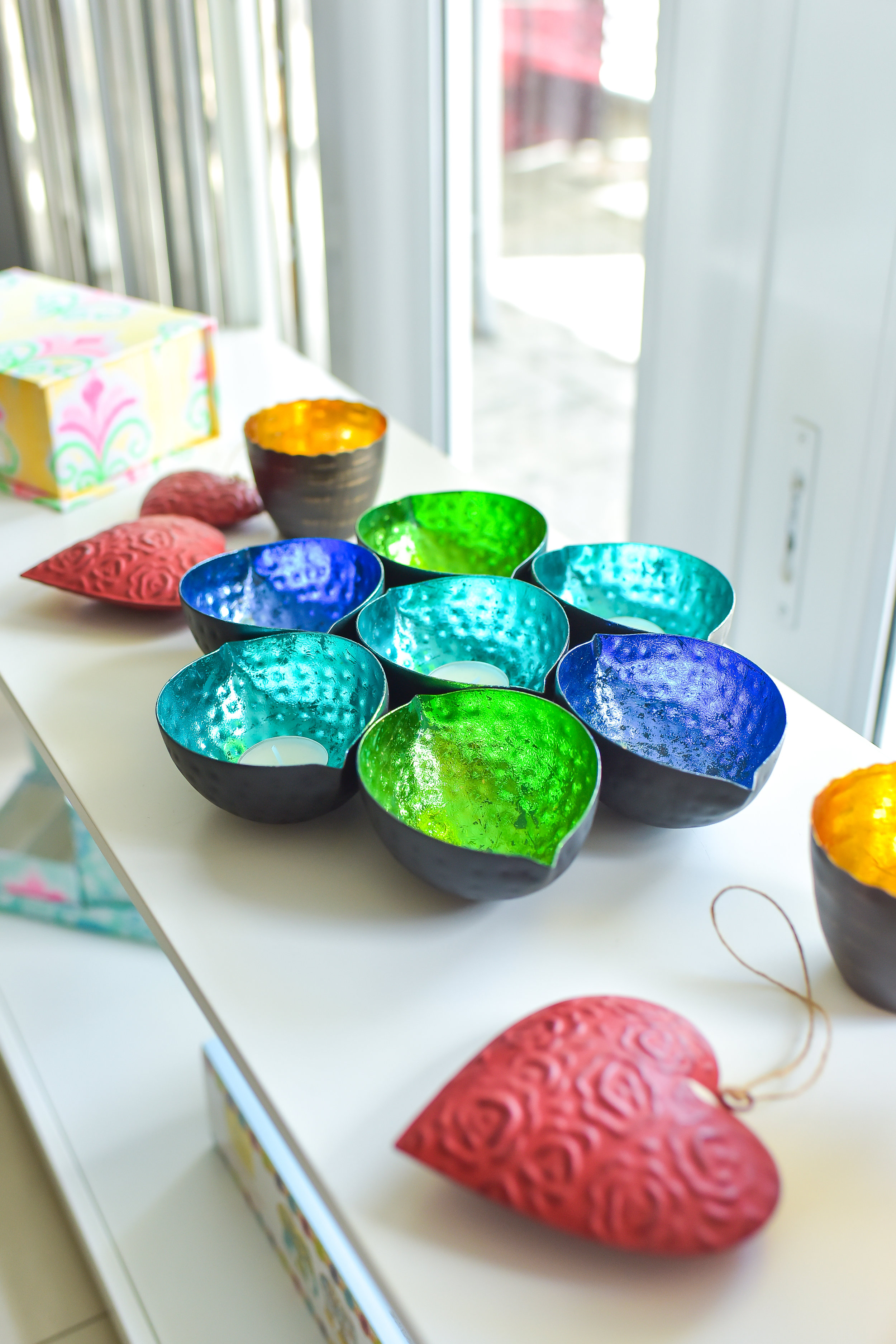 FAQ
Are the lanterns for outdoor use or indoor use?
The lanterns can be used in a covered outdoor space with no direct rain. They have been powder coated but as they are made of metal, if exposed to direct rain, it will cause inevitable rusting. In a covered balcony or patio or indoors, you will be able to enjoy them at their very best.